3rd November 10
Thirty-one years ago today, on a Saturday afternoon, I was born in Columbus, Ohio, in the heart of the state's 12th congressional district (then represented by Republican Samuel L. Devine, a creep who'd been elected in 1959 after chairing the "Ohio Un-American Activities Committee" in the state legislature).
Three days later, on Tuesday, November 6, 1979, the voters of Ohio rejected a Constitutional amendment ballot initiative to "provide mandatory deposits on all bottles and prohibit sale of beverages in metal cans that have detachable pull-tabs" by a margin of 3-to-1. My dad probably voted in this one. Maybe he drank a can of Coke on the way to the polls.
Almost all of my birthdays fall right before, right after or right on election day. Inevitably, most of my birthdays are partisan affairs.
November 3, 1992. The evening of Bill Clinton's election, as well as my 13th birthday. I was beside myself with glee, addled on hormones and teenage liberalism, eating popcorn and watching the coverage on TV. The 1990s, I thought, are going to be an awesome time to be a liberal teenager! Actually, as it turned out, I wasn't completely wrong on that point. 
Prove me wrong, Bill. Remember how insouciantly shaggy his hair was?
November 4, 1997. This would have been the first election I could have voted in, but I didn't turn 18 until the next day. This would have been crushing in an election year, but fortunately, I don't think the 1997 election cycle was that thrilling. 
November 3, 1998. This was the first election I ever voted in, and it fell right on my birthday. The candidate I threw my first vote for was also the first candidate I was ever excited to pull a level for: Scott Ritcher, Reform Party candidate for Louisville mayor. Ritcher is a public figure in my hometown who has had a classic "only in Louisville" sort of career trajectory. He'd founded a wildly popular record label while still in his teens, and had an almost cult-like following in the local youth community. After the label folded in the mid-1990s, he got into publishing, design and politics, launching this year what might best be described (if somewhat cynically) as a youth-cult campaign for mayor. As a somewhat committed youth-cultist myself, I had a bunch of "Ritcher for Mayor" stickers plastered to the tacklebox I carried my art supplies around campus in. Ritcher was of course defeated in a four-way race by the Democratic candidate. He later ran for State Senate.
These exact same guys probably screen-printed my stickers by hand.
November 6, 2000. I am sure I spent at least part of my 21st birthday arguing with my painting professor about whether I should vote for Nader or Gore. I was recently trying to explain to a 20-year-old intern here at work that, when I was her age, there just really didn't seem to be a huge difference between Bush and Gore — I explained that they were both running against Bill Clinton from the center, basically. She was incredulous. As well she should have been. 
November 2, 2004. Oh, god. I don't remember anything about my birthday this year. I watched the returns at Danny Cash's place while sealing a couple hundred tiny paintings of cowboy murders into plastic sleeves in preparation for an art fair in Milwaukee I left for later that week. The blue coloration of the Upper Midwest on the electoral map looked really inviting and Canadian. Of course, four months later I was there. 
It looked like Lower Canada.
November 4, 2008. Drunk, sitting on the curb outside Erte on 13th Avenue N.E., talking to Herbach the night before. "The thing is," I moronically explained, "is that after tomorrow, we just won't have to worry. Or not like we have for the past eight years. I won't have to worry every single goddamned day that our president is dangerous, or that he's going to destroy America. Think of what normal, intelligent people will be able to get done, just knowing that their president's OK and not actively working to undermine everything I like about this country." Good one, Sturdevant!
November 2, 2010. I feel like I have a hangover today. My birthday reveries are haunted by an orange-colored man from Ohio bellowing "Hell no!" over and over in a never-ending animated GIF loop. Somewhere, former Rep. Samuel L. Devine is smiling.
Post-script: Samuel L. Devine was unseated by Democrat Bob Shamansky on November 4, 1980. That was also the year my dad cast his sole presidential vote for a non-Democrat: not Reagan, obviously, but independent candidate John Anderson. Last time I was home, dad and I were talking about the way Carter was perceived by the left at the end of his presidency. "In light of all that, I think I sort of understand why you voted for Anderson," I said.
"Well, I wish you'd tell me," he said. "Because I don't know what the hell I was thinking."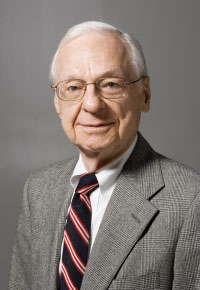 Rep. Bob Shamansky (D-Ohio).